Infrastructure
Our state of the art manufacturing facility at Gurgaon is a center for excellence for the manufacturing precision turned components and automotive sub-assemblies / assemblies for industries such as automobile, engineering and instrumentation. From CNC turning machine to cylindrical grinding machine, we are well equipped to manufacture top class quality products; our manufacturing facility is well equipped with all the essential safety parameters and technical certifications.
Precision Auto Turned Components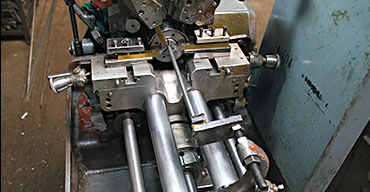 We have large number of single spindle Automats of capacity ranging from 3 mm dia to 60 mm dia. All machines are equipped with special attachments and the raw material used as M S PIPE, FORGINGS, EN3A, EN-1A, EN-8, EN-9, EN-32B, EN-353, SAE-8620, ALUMINIUM - 6063.
CNC Machine Autoparts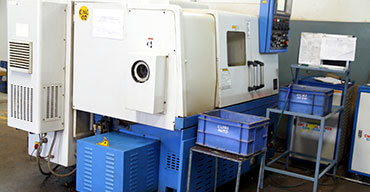 CNC Turning Centers are installed in large numbers with all specialized tools and attachments.We manufactures highly precision parts like shafts, special nuts, etc mostly in alloy steels of difficult specification. Qualified CNC programmers and operators handle the operations.